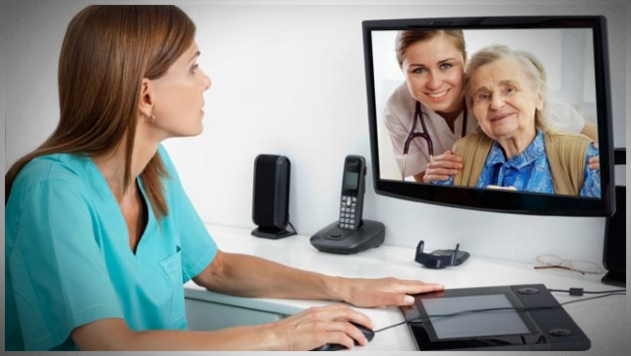 Tree Of Life Holistic Wellness Center Telehealth Appointments and what to expect.

With today's fear infused environment we find it best to transition to a virtual practice where we will continue to serve patients with severe, chronic issues. Each patient is welcome to contact our practice to see if they would like to utilize the new format.

The dispensary will also remain open as an online store and is currently available to all patients and non-patients alike. You can buy your medications and supplements online and either have them shipped to you or you can go to our pick up location in Redding to collect them after they have been purchased online.

With the new virtual format, active patients are still able to obtain their lab work and such as we deem it needed for ordering.

Scheduling for your 30 or 60 minute chronic, monthly virtual appointments (phone or video) will be available online as of September 1st 2020.


WE ARE CURRENLTY NOT TAKING ANY NEW CANCER PATIENTS AT THIS TIME.
To Book an online appointment please click the link below:
Telehealth (also called virtual care, or virtual health) is the use of digital information and communication technologies, such as computers and mobile devices, to gain access to health care services remotely.

These virtual visits with your provider can be a phone conversation, or a video visit using your smartphone, tablet or computer.

Once you have established the technology and connectivity, a telehealth visit will typically begin similarly to a face-to-face visit by asking questions about the patient's medical history. Depending on the equipment available at the patient's location, some vital signs can be gathered, such as weight, blood pressure, and temperature.

WHAT TO EXPECT FROM A TELEHEALTH APPOINTMENT
Through a telehealth visit, a healthcare provider can do a medication check, evaluate how a treatment or therapy is working, and see how a patient is breathing or moving.

Telephone (audio only) appointments
A telephone appointment is just a phone conversation between you and your provider. Your provider's office will let you know in advance, and remind you, that your appointment is over the telephone.
What do I need?
Video appointments
During a video appointment, you can see your provider and they can see you. This is very helpful when your provider needs to see your symptoms, or check on things like injury recovery.
For these visits, we recommend checking in well before your scheduled appointment, so you will have time to complete the questionnaire and update any necessary information.
What do I need?
A smartphone, tablet or computer with a camera.

Either Zoom or Skype programs on your computer.
Tips for communicating with your provider during a telehealth appointment
Follow all of the steps your provider's office sends you.

Maintaining your privacy is important. Please choose a well-lit space with a door that that can close for your appointment. This will help prevent interruptions and keep your conversation with your provider confidential.

Join or call in for your telehealth appointment a few minutes before it is scheduled to start, so you are ready when your provider is available.