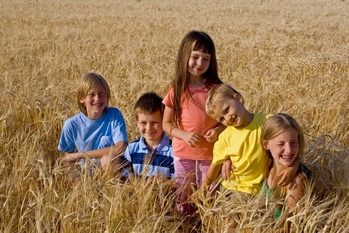 Please find within this page a few of the resources and links we enjoy and are happy to share with you. We are always happy to hear any suggestions you have about links or other resources you feel could be added to this page.
Have a wonderful and healthy day!


Vaccine Lawsuit Win
Recipe site for over 3000 vegetarian and vegan recipes:
http://www.vegweb.com
Vegan cheese sites:
http://www.daiyafoods.com/
http://www.followyourheart.com/
http://silksoymilk.com/
http://wholesoyco.com/
http://tofutti.com/
http://www.tofurky.com/
http://www.bocaburger.com/
http://www.yvesveggie.com/
Alive!
Nature's Way Alive Ultra Shake (excellent protein/vitamin/mineral powder)
Alive is a vegan protein/Vitamin/mineral supplement powder. Very tasty. Great in smoothies and such.
The fake bacon is called Smart Bacon. You can get it at Holiday and at Orchards.
The fake bacon bits is called Bac'Uns. You should find it at Orchard's.
As for almond milk being expensive to make, here is how I do it very cheaply:
1 cup raw almond soaked for 4 hours or more ( I do overnight).
4 cups filtered or distilled water.
1/4 cup agave or organic honey
Pinch of salt
A few drops of vanilla (optional)
In a high speed blender or a vita mix blend nuts and water for about two minutes.
Then filter through a double cheesecloth or cotton diaper the milk and save it and compost the leftover meat.
Put milk back into blender and add the other ingredients and blend again.
AWESOME!
Refrigerate and that's it.
Very cheap and easy and raw. That is what I do.
Instructions for the Oatmeal:
Now ... there is a way to get some oats in a safe and very tasty manner. I am going to include a method here for making oatmeal which is still VERY high in enzymes, vitamins, minerals and produces an alkaline reaction. Here ya go:
You will need:
1.) Oat Groats. You can get them at the health food store and grain stores. Make SURE they are OAT GROATS and organic if you can, not steel cut, nothing else.
2.) Water, preferred distilled of course.
3.) A good thermos.
We usually do this about 7:00 or so in the evening prior to the morning that we would like them for breakfast.
OK, pour oat groats into thermos until it is 1/4 to 1/3 full of them.
Boil the water and then pour into thermos until about an inch of air space is left at the top. This is so the oat groats can expand over night.
Close tight the thermos and shake well. Then place in corner of kitchen until morning.
In the morning pop the top and the oats should still be nice and warm and smelling wonderful!
You can use Silk soy milk with them along with organic honey, bananas, raisins, apples, etc. This is how I have my oatmeal.
Other great foods:
Veganaise is the mayo substitute I speak about.
Bob's Red Mill Egg Replacer
Alvita Red Raspberry Leaf Tea.
The name of a coffee substitute is Roma.
All the above products can be found at Holiday and Orchards.